Intake Removal and Repair
Here are a few differences between '77-'79 intakes and '67-'72 intakes
There are two MAJOR differences between them.
Restricted Secondary:  ('77-'79). They are marked by "bumps" on the rear intake runners. The secondaries are D-shaped which hurts flow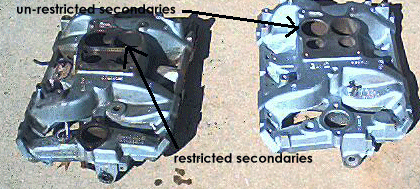 EGR Valve: From '73 on the intakes have an EGR valve which also hurts flow on the rear runners. If you need to run EGR, but want to get rid of the restricted secondary use a '73-'76 intake.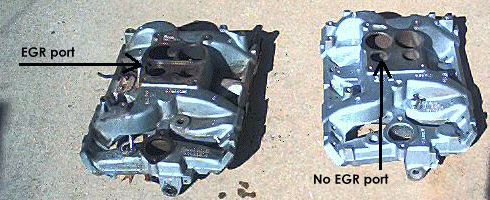 Here is how to remove and re-install the intake :
Remove the ground cable.
Drain the radiator ( a couple of quarts will do).
Remove water neck (no need in removing radiator hose unless replacing it also)
Remove carburetor linkages, hoses, and fuel line.
Remove 4 bolts that hold carburetor on and put the carburetor away.
Remove AC brackets and alternator.
Remove ported vacuum switch at base ( if done on top it will break, guess how I know this).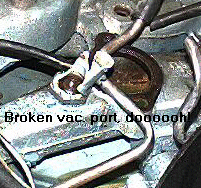 Take out the intake bolts.
Pry up on the intake to break it loose and remove the intake (USE CAUTION IT WEIGHS 45 POUNDS).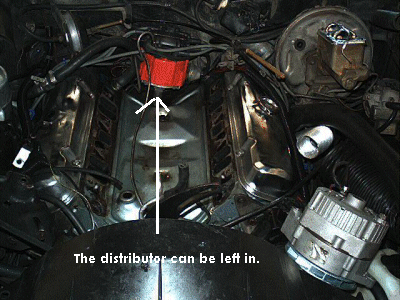 Reverse to install. Torque intake bolts to 35 Ft Lbs.
Now that the intake is on, here is how to add an electric choke